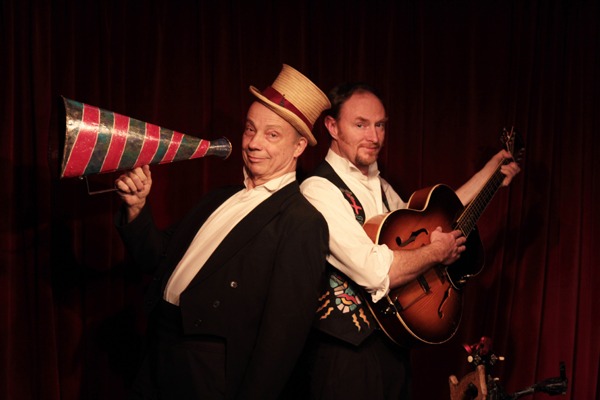 Mic Conway with Robbie Long
Stripped back and shameless. Mic in Duo mode.
Mic Conway & Robbie Long
The Aria award winning Mic Conway (Captain Matchbox) and multi-instrumentalist and flatpickin' champion Robbie Long present an evening of vaudeville, meets cabaret, meets magic, meets fire eating, tap dancing and loads more madcap fun.
Stripped back, irreverent and shameless, Mic and Robbie play unusual and idiosyncratic tunes that make jaws drop, toes tap and sides split.
DATES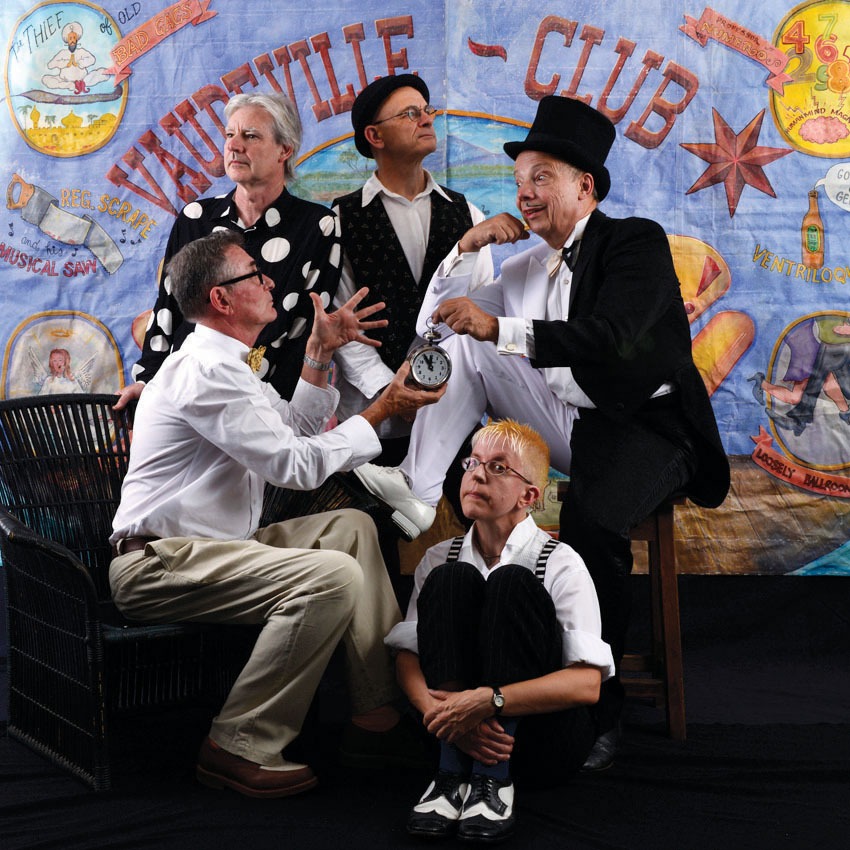 Mic Conway's National Junk Band
Mic's five-piece jug band.
Illusion, fire, magic, vaudevillian mayhem … and some very funny songs.